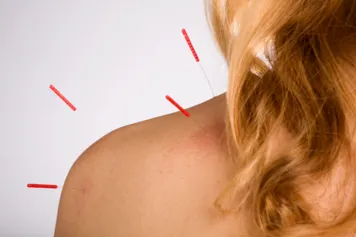 Acupuncture uses needles placed along invisible meridians that run throughout the body. Today, acupuncturists also use lasers, magnets and electric pulses in addition to needles. Each meridian point has a specific meaning and can unblock and repair meridians and channels with vital energy or chi. Through the stimulation of the meridians, an acupuncturist is able to restore balance and ergo health to the patient.
Originating over 2,000 years ago in China, acupuncture is based on the holistic approach of healing the body. Acupuncture can be extremely beneficial for improving many physical health conditions as well as effective disorders and can offer increased mental clarity in the patient.
With certain health conditions, acupuncture can be effective to reduce or remove the need of taking drugs to control pain or symptoms. Other benefits of acupuncture include faster recovery from injuries, decreased symptoms of stress and improved circulation.
Acupuncture can help free you of many ailments, including carpal tunnel syndrome, fibromyalgia, recurring headaches/migraines, menstrual cramps. Other uses for acupuncture include treatments for low-back pain, varying myofascial pain, neck pain, osteoarthritis/knee pain, and even tennis elbow.